Formation is the work of God who forms us like a potter. It is a work of faith which transforms us. It requires continual discernment in order to answer the call we have received and allow the talents given to us by God to bear fruit.' GSF N0 7. Formation in the Holy Ghost Fathers is a process whereby a candidate passes after feeling that God has called him to live a Spiritan Missionary Religious life to his death. Formation is an ongoing process. 'Formation is the continual deepening of our 'apostolic life' under the influence of the Holy Spirit and in keeping with the spirit of our Founders, our living tradition, and the present needs of the world' (SRL NO 100). There are two types of formation, initial formation and ongoing formation.
Vocation Promotion and Admission
VOCATION ANIMATION OFFICE
The office of Vocation is situated at the Spiritan Postulancy in Kilimambogo-Thika. The office does the work of coordinating and animating the young men who feel God is calling them in the Congregation. "Vocation animation consists in the fostering of awareness and the accompaniment of vocation to Spiritan life either as brother or as priest." [GSF No45] Vocation animation brings question from young people such as "what should I do? Who are you?, where do you live?, what do you do? The answers are found only when we welcome them in the community for "Come and See" program.Spiritans we are Called, Consecrated , and Commissioned by the Spirit to the whole world.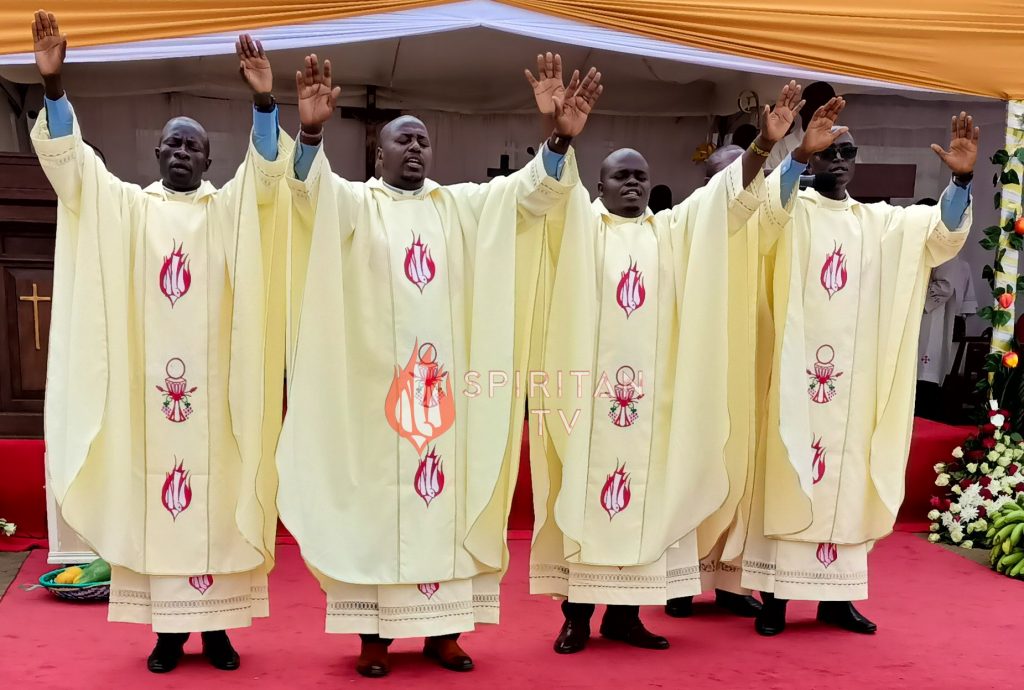 VOCATION PROMOTION
Apart from the daily work, efforts are being made to ensure that many young men discern and submit an application to join the Congregation. We have printed new brochures and banner or posters are being prepared to ease publicity and efficiently support the action of animation. Together with other Animators from different Congregations in the umbrella of K.A.V.A (Kenya Association of Vocation Animators), we occasionally team up to and move from one secondary school to the other doing Vocation Promotion. We are invited in different dioceses and parishes to talk to the youth and also in different secondary and colleges in the country. It is a fruitful work.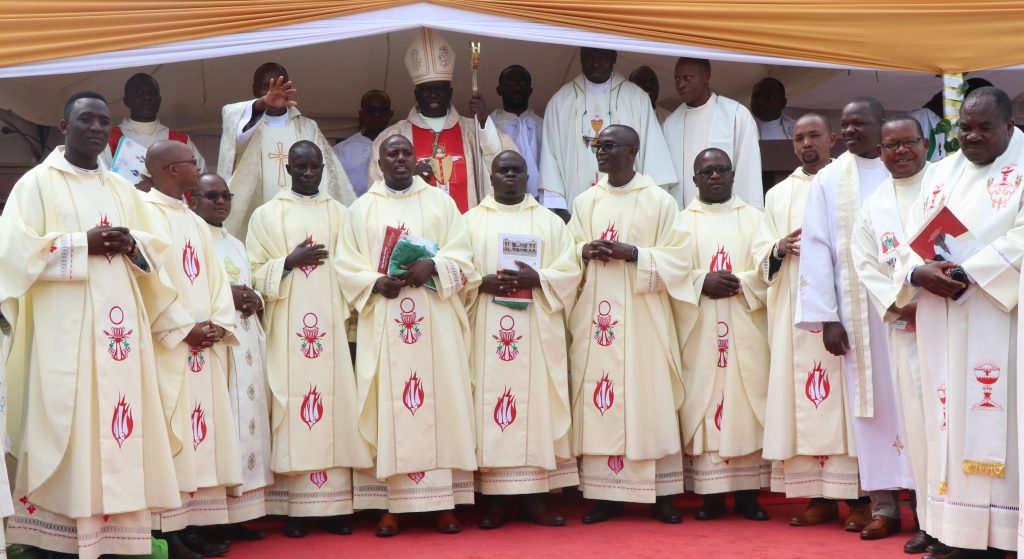 CANDIDATE INTAKE
We continue to thank God for plentiful vocations to religious life in Kenya. The qualification to join the Congregation is, one has to be of 18-30 years old, a baptized Catholic of male gender. He has to be physically and emotionally healthy with a secondary School Certificate of grade C+ and above or Sufficient University or College qualifications. When a candidate has applied to join the Congregation then the Director of Vocations works hard to know him, to guide him in his desire and help in his discernment. This helps when time comes for the Spiritan formation.
THE HOLY GHOST FATHERS (SPIRITANS) VOCATION DIRECTOR KENYA PROVINCE P.0 B0X 14621 WESTLANDS 00800 NAIROBI Cell Phone +254-729145631
In our Spiritan Rule of Life (SRL) NOS 142-147 Calls all members to continue being attentive to call of God. This stage is for members who are in the vineyard of the Lord tending the sheep. Good shepherds needs energy to continue. "God's call to come and work for the kingdom is not made to us just once for all. Our response has to be updated continually. So it is necessity for all of us to retain ourselves without fail if we are to remain true to our calling in the world and in the Church."(SRL N0 142).
Ongoing formation is a necessity in this contemporary life. There is a need to acquire knowledge in this changing and challenging times. It allows Spiritans to continually update our response to God's ongoing invitation to be faithful to the signs of time. Ongoing formation addresses our human growth, spiritual growth, our apostolic commitments, our religious life and life in total. Fundamentally, ongoing formation is undertaken mainly during our Annual Retreats and Sabbatical leaves.